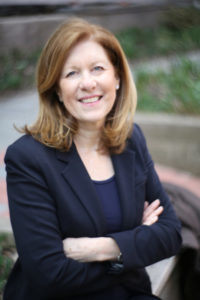 For me, reading Ronna Wineberg's latest book of short stories, "Nine Facts That Can Change Your Life", was like going through an art gallery. It felt like the stories were sketched and then filled in with details that drew me into the experience.
This is Wineberg's third book after a collection of short stories and a novel. Her skills as a short story writer stand out. The stories in this collection reveal increasing energy, skill and sensitivity as the stories progress. They are moving and beautiful.
All of the protagonists are women. All are trying to build lasting relationships but just miss. All have some connection to Judaism. The women are in many locations, in different kinds of work, with various families. They are in Denver, Nashville, New York, and frequently in Chicago. The men in their lives are also very different, relating differently but usually disappointing to their women.
The stories are masterfully crafted, and some are moving enough to bring the reader to tears. Each of the stories stand-alone but reading them in order there is a movement in the direction of greater intensity and depth.
I briefly interviewed Wineberg as follows:
B.K.: How do you experience the difference between writing short stories and writing the novel?
R.W: I enjoy writing both stories and novels. Short stories have to be compressed and focused. I love the precision and economy, and being able to explore new characters in each story. I like the structure of having a limited number of pages in which to convey information. I can write a story in a few days or weeks, although it can take months or years to perfect it.
A novel is the opposite. It's a much bigger commitment. There are hundreds of pages; the writer can digress and meander. I appreciated following the same characters over many pages in my novel, On Bittersweet Place.
A novel takes years to complete. There's no road map, and at times, it can feel like hard work, with no end in sight. There are false starts and revisions, threads to be connected, characters who have to be included or discarded. But it's exciting to have so much room to develop plot and characters.
Some characters and situations are better suited to a short story; others need the expansiveness of a novel.
Putting together a story collection is another experience, separate from writing an individual story. A collection has something in common with a novel—the writer is creating a book. The stories aren't like chapters in a novel, though, but they have to fit together and build on one another. I had to create an order for the stories that made sense in Nine Facts That Can Change Your Life. I also had to be sure names and images weren't unconsciously repeated from piece to piece. Two stories in the collection repeat names. These stories are linked and involve the same characters: "Relocation" and "Bare Essentials".
B.K : What was the inspiration for this book?
R.W.: I was inspired to write this book by what I see in the world around me, by what's happened to friends, family, acquaintances, by my own experience. My intent was to write about relationships—between spouses, partners, parents and children, friends, business relationships. I'm interested in how one person's perception of a relationship can be at odds with another's view of the same relationship, and also in how families are in flux in our contemporary world. The emotions in the stories are true, even though the characters are fiction and imagined, and what happens to them is fiction, too.
B.K.: What are your thoughts for future project?
I'd like to put together another story collection. I've written a lot of stories, and want to revise some, write new ones. I am also revising a novel I've written. The novel is about a public defender whose client pleads not guilty by reason of insanity.
I, for one, can't wait to find out what happens in the next novel.
Learn more from Ronna Wineberg's Website