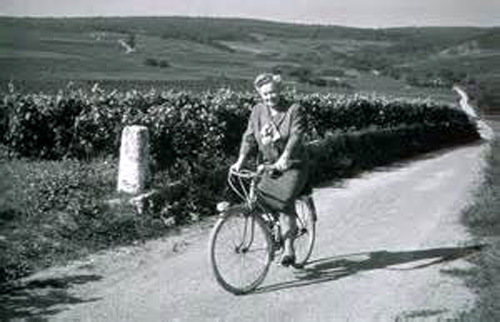 My colleague, writer Matt Kramer, once offered up his definition of Champagne as, "a proprietary name for an alchemy process in which carbon dioxide is added to otherwise undrinkable wine, turning it into gold." That comment may not have pleased the late Madame Lily Bolinger, of the great champagne house, Bollinger, famed for declaring: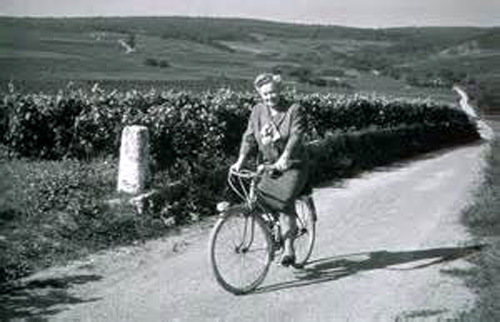 "I drink Champagne when I'm happy and when I'm sad. Sometimes I drink it when I'm alone. When I have company, I consider it obligatory. I trifle with it if I'm not hungry and drink it when I am. Otherwise, I never touch it — unless I'm thirsty." And then there's the Queen of England who I would not usually associate with imbibing.  I was pleasantly shocked to read a recent report i that she puts away four cocktails each day, ending each evening with Champagne.
I thought of Matt's comment and the two distinguished women recently while enjoying a tasting of four Champagnes from Taittinger, which has long been a personal favorite. We enjoyed them in a veritable feast accompanied by oysters, caviar, and many desserts.  The tasting lived up to its theme of Christmas in July.
Taittinger is one of the larger landholders in that hallowed region, tending to 288 hectares, roughly 712 acres rich in the chalk that gives Champagne its unique quality. Those vineyards encompass more than 37 different grades of grapes, primarily Chardonnay. Even with all those fields, Taittinger must purchase grapes from other vineyards and cooperatives for approximately half of the fruit they process.
Most Champagnes are based on the three prime grapes of the region, Pinot Noir, Pinot Meunier and Chardonnay. I am hooked on blanc de blancs, meaning white of whites since the wine is made with 100% Chardonnay.
Taittinger's Comtes De Champagne Blanc de Blancs at a suggested retail price (SRP)  of $205 is top of the line for me, though I seldom get the chance to experience that pricey a wine. I would put it on a level with far more expensive bottles such as Crystal, Salon, and Dom Perignon.
Our tasting was conducted under the theme of Christmas in July and Christmas came early for me as Taittinger shared a few bottles of precious bubbly with us, starting with Comtes de Champagne Blanc de Blancs 2006.

I found a bouquet of enchanting scents on that treasured wine, bursting with, bright tangerine, raisins, and candied fruit. Once tasted, grapefruit showed strong and the citrus flavor lingered long after our first careful sip. I rank the Taittinger Blanc de Blancs (SRP $205) right up there with far more expensive Champagnes, such as Crystal, Salon, and Dom Perignon.
Taittinger's  Brut La Francaise comes across as a far different wine. It's non-vintage, meaning two or more generations of juice entered the blend.   It's the basic wine of the house (SRP $62) and the characteristics seldom change  from year to year after careful assemblage of vintages of the region's basic grapes, Chardonnay, Pinot Meunier and Pinot Noir..
Visually the wine is an enticing golden color. Your nose receives a bouquet of fruit, peach, some savory herbal and mineral flavors lemon, brioche, and vanilla. The taste is fresh and vibrant, bursting with  citrus.
In recent years, we've seen an explosion of interest in rose, a once shunned or neglected aspect of Champagne. No longer relegated to the back shelf, Rose champagnes are zooming in popularity.  Taittinger satisfies that audience with a pair of pink bubblies, a Nocturne Rose listing at an $84 SRP and a Comtes de Champagne Rose at $262.
Nocturne is 50% Pinot Noir, 30% Chardonnay, 20% Pinot Meunier.  It delivers scents of raspberries, cherries and black currants and follows through   with flavors of similar red fruits.   There is a huge differential when you contrast the Nocturne with the more elegant Comtes.  The bubbles are more delicate, the nose delivers red and black fruit scents tinged with almonds and licorice. Fresh and intense, the taste is rich and bursting with fruitiness.
For those who eschew the major producers (grands marques), there are many well regarded small houses…  That group would include Larmandier-Bernier, Pierre Gimmonet, Agrapart, Guy Chalemagne, Aubry and Guy Larmandier, producers who turn out fine, reasonably priced Champagnes.  As always, I recommend that you put your faith in recommendations from your local wine vendor
Photos:  Courtesy of Taittinger