Popular Chicago vocalist Joan Curto, dubbed "a seasoned interpreter who makes every note count" by the Chicago Tribune led and introduced a program on November 17, 2017 called "Ella and Lena: The Ladies and their Music". The comprehensive songfest sampling celebrated the legacies and legends of two vocal icons: Ella Fitzgerald and Lena Horne, both born a century ago. From the same team that brought the popular Cole Porter concert to the Auditorium Theatre of Roosevelt University last fall, the evening featured Chicago favorites E. Faye Butler, Beckie Menzie, Tom Michael, Tammy McCann, Paul Marinaro and Sophie Grimm at "The Theater for the People", 50 E. Congress Parkway, Chicago.
Joan Curto herself sang spirited and winning solo versions of "The Lady is a Tramp", "Maybe", "Cry Me a River", and "Just one of Those Things", with exceptional phrasing and verve.
Regarded by some as the greatest jazz singer of all time, Ella Fitzgerald rendered famous many of the best jazz standards ever recorded. It's undisputed that "her musical contributions changed the landscape of America's cultural heritage forever." The songs she sang were testimonies to the power of music to uplift our lives. Lena Mary Calhoun Horne was likewise a world-renowned black American jazz and  popular music singer; she was also a dancer, actress, and civil rights activist whose career spanned over 70 years of film, television, and theater appearances.
The show included many of the songs that each woman truly made her own including "That Old Black Magic", "Cry Me a River," "I Got Rhythm", and "Just One of Those Things". This big band celebration was conducted by Rich Daniels leading the City Lights Orchestra; they have been entertaining audiences in Chicago and across the nation with their renditions of everything from the Beatle to music of the Big Band Era, from Sinatra to Motown, since 1974. This was a rousing and thoroughly enjoyable evening of reminiscent songs, compellingly orchestrated by Bob Ojeda.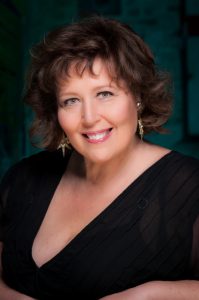 Along with an opening overture and a musical Entr'Acte by the Orchestra, the vocalists performed 22 great songs, with one duet version of "Ella Be Good" by Beckie Menzie and Tom Michael, who "offer a unique blend of whimsy, nostalgia, and unquestionable talent". Michael also did a splendid solo version of "Believe in Yourself" while Menzie sang a fine solo version of "Some People".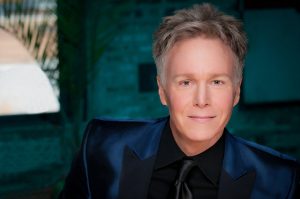 E. Faye Butler, an accomplished and decorated theater actress and singer, has performed around the globe to international acclaim. She sang particularly moving solo renditions of "Do Nothing Til You Hear From Me", "Flying Home", and "Yesterday When I was Young".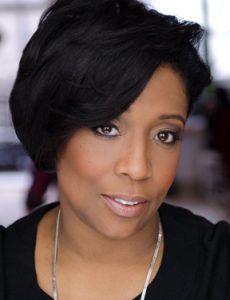 Tammy McGann, repeatedly named "Best Jazz Vocal Performance" winner by the Chicago Tribune, has a super-charged jazz/classical/gospel infused voice. She sang high-emotion charged solo versions of "I Got Rhythm/Lemon Drop" and "Come Sunday", and a honey-wouldn't-melt-in-your-mouth version of "Honeysuckle Rose".
Paul Marinaro, one of the most in-demand and respected male vocalists on the jazz scene today, sang memorable versions of "Midnight Sun" and "That Old Black Magic" as well as a mesmerizingly personal "When the Sun Comes Out", dedicated to his father. He discussed the Ella Fitzgerald "Great American Songbook"; comprised of 8 studio albums; together they represent some of the finest interpretations of this musical canon, and Marinaro gave it his all.
Sophie Grimm, who attended Roosevelt's Chicago College of Performing Arts majoring in musical theatre, performed vivacious and joyous solo versions of "Mr. Paganini" and "It Don't Mean a Thing".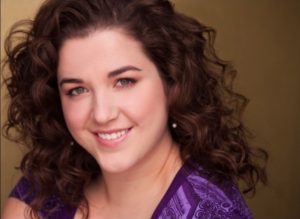 There were also sparkling group performances closing each set, with "A-Tisket, A-Tasket" featuring Menzie, Curto, Grimm, Marinaro and Michael before the intermission and a meld of "Stormy Weather"/"The Man That Got Away" featuring Curto, Butler, Menzie and McGann as the penultimate song. The final act featured all the performers in a reprise of "Lady is a Tramp", the signature song of the evening.
This one-night only special was a fulsome tribute that succeeded in delivering full honor to the lives of these extraordinary women.
For information and tickets to all the great programs at The Auditorium Theatre of Roosevelt University, go to www.auditoriumtheatre.org
All photos courtesy of the Auditorium Theatre of Roosevelt University