Israel's leading wineries released a food and wine-pairing guide for the Hanukkah holiday, offering an innovative spin on matching wine with traditional Hanukkah dishes.  The guide, from Israel's leading Golan Heights and Galil Mountain wineries, and their North American importer, Yarden Inc., calls for creative pairings such as gewurztraminer with potato latkes and sour cream. "The spicy and off-dry notes of the gewurztraminer will accentuate the subtle spices of the latkes," the wineries suggest. "The medium-bodied viscosity will work great with the cream."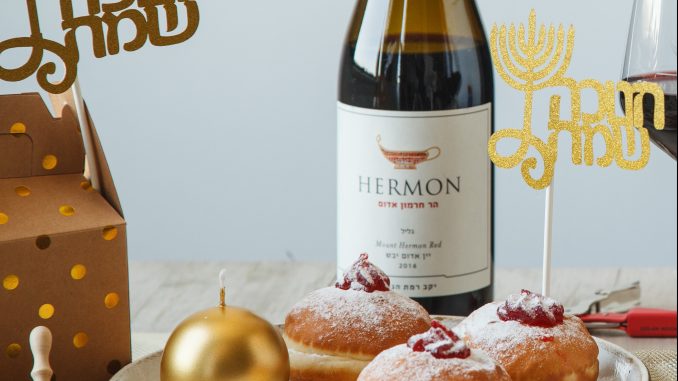 However, if you are among those who prefer applesauce with your potato pancakes, the wineries suggest sauvignon blanc should be your go-to bottle. "You will want a bit more acidity to go with the underlying acidity in the applesauce," the guide says. "The dryness of the sauvignon blanc will make the applesauce taste slightly sweeter; and the grass and herbal notes will bring out the earthiness of the potato."
Other creative twists include viognier with sweet potato latkes and applesauce, and chardonnay with zucchini latkes and sour cream. For those who prefer to head straight to the classic jelly doughnuts, the wineries suggest a moscato as "the perfect foil."  
For the entire, free, menu of pairings, please see the guide here.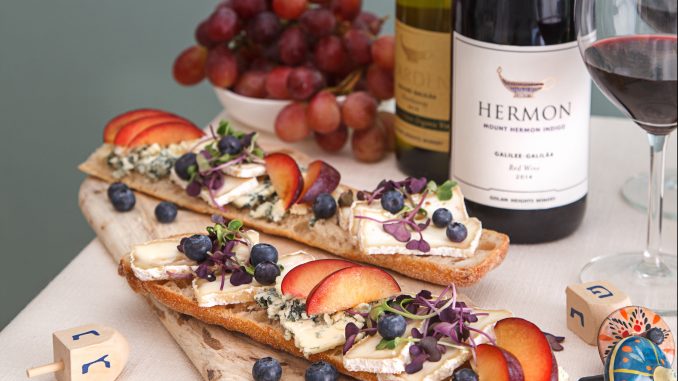 This is not the first time the wineries have offered food and wine pairing ideas for Jewish holidays. Ahead of the Jewish New Year, Rosh Hashana, the wineries produced a free pocket guide for wines with the increasingly trendy Middle Eastern fare. That guide can also be downloaded for free here.
*images courtesy of Yarden Inc.