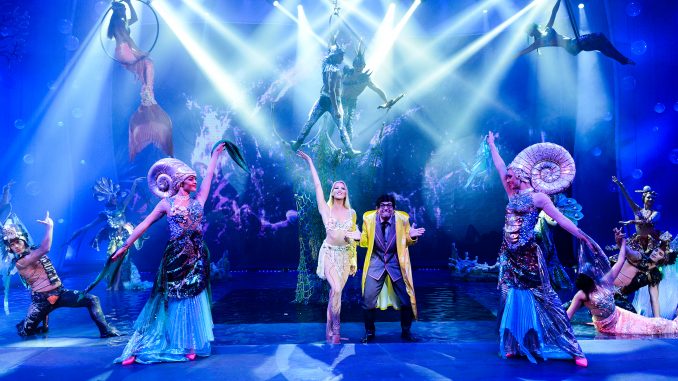 WOW is a visually stunning fast-paced variety show that brings the entertainment that you expect from a production. The WOW – that's short for the name of the critically acclaimed show at the Las Vegas Rio All Suites Hotel and Casino Showroom It is a World of Wonder.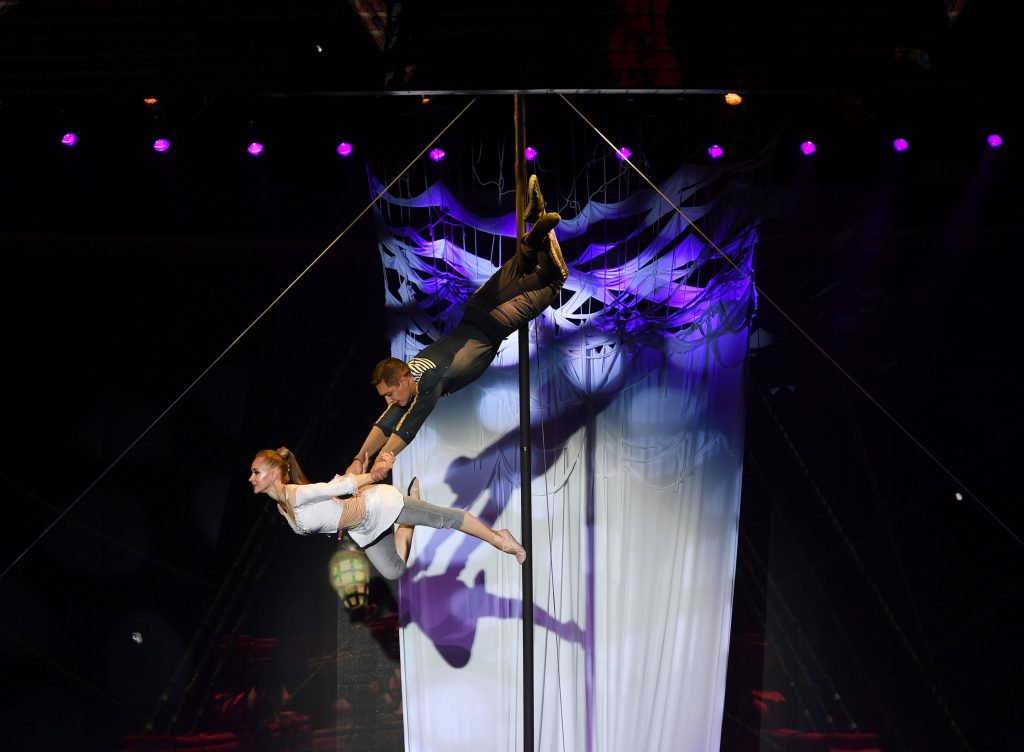 The production is feisty and fun with colorful costumes, unique impressive water features, and exceptional 3-D animation complete with holograms and beautiful sets. More than 30 performers dance, flip, fly, balance, amuse and entertain in this almost whimsical variety show. The thin thread of a plot is carried along by a nerdy looking fellow chasing a dream.
A highlight of the show is a visually stunning scene which begins in the grand ballroom of the Titanic with elegantly dressed dancers and unique special effects as the ship sinks and our main character escapes to the next fantasy scene.
The star of the show is the 3-D animation on stage and around the audience. Ships, elephants, Venice -all beautifully and artistically projected. The performers are certainly up to Vegas standards but it is the effects that steal the show and give it that "Wow" factor.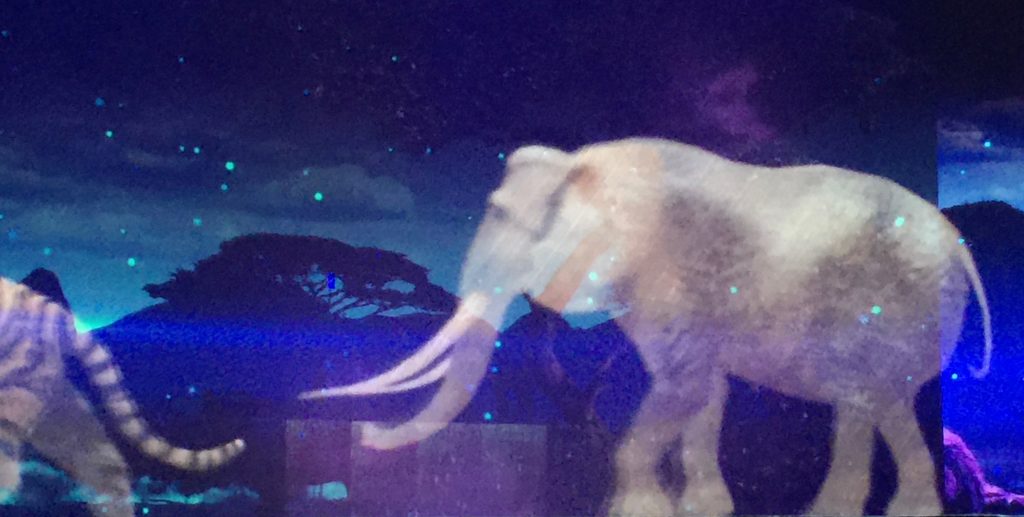 Some of the songs are old familiar ones like "What would you do with drunken sailor" (you're singing in your head now, aren't you) or "I like it here in America." The scene in Venice included "That's Amore" as well as an amusing chef doing the plate spinning routine that our senior citizens must have seen dozens of times on the old Ed Sullivan Show. There's even a wonderful Can-Can.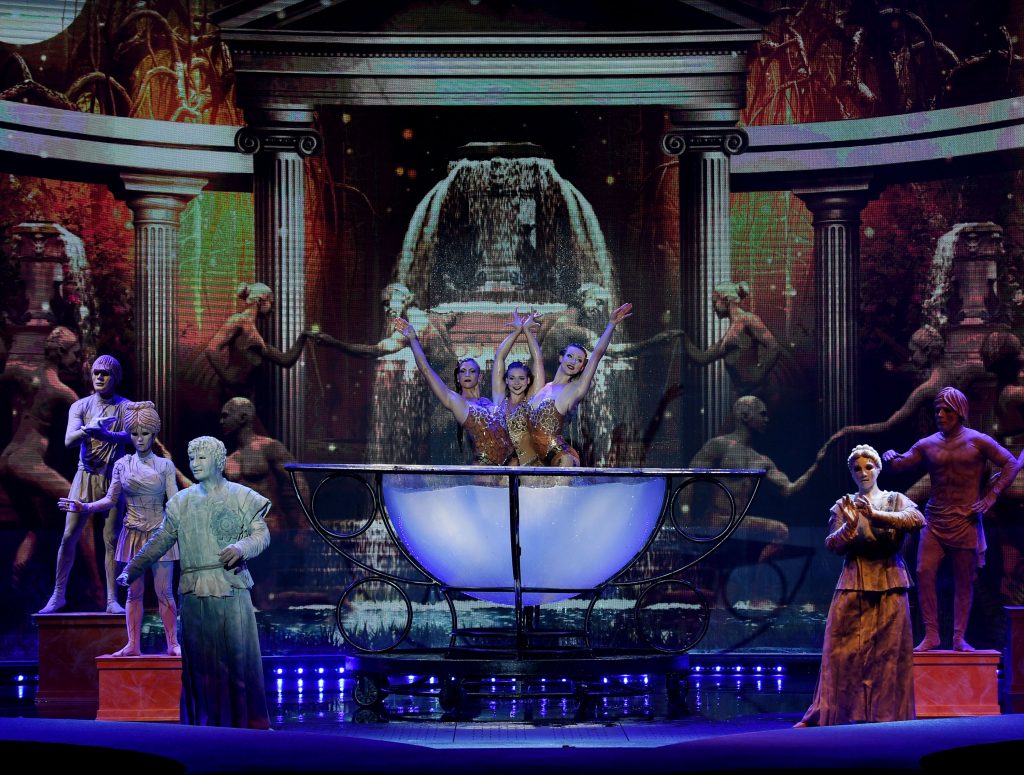 And then there was the roller skating act. We've seen two skaters on a tiny platform, circling at fast speed, but this time it was three in a tiny area. We were sitting fairly close to the stage and feared that one of them would fly into our laps.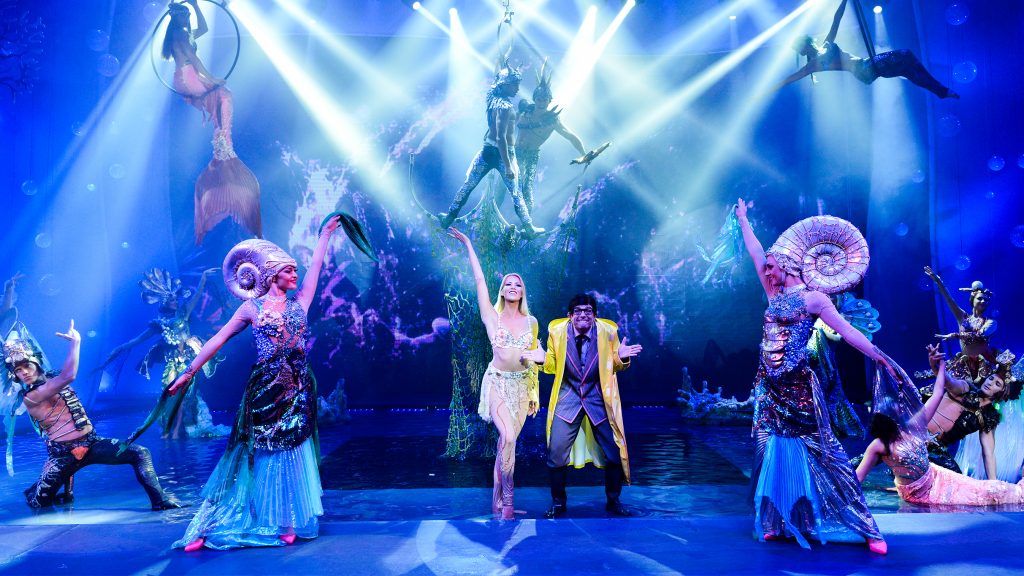 The water in the center of the custom-built stage is a focal point and thread through most of the production. There's a lot of splashing and a delightful "Singing in the Rain" scene with water and umbrellas and charming choreography. That's following closely by "It's Raining Men."
Wow has energy, spirit, a variety of acts, colorful costuming, and what you look for in a Vegas show – the WOW faction. Wow – World of Wonder can be seen nightly at the Rio at 7PM with a 9PM show as well on Friday-Sunday.