When a restaurant makes something so close to flawless, your only wish is that there were more than two locations. Pitchoun! Bakery and Café recently opened their second location at Beverly Center and what that leaves you longing for is simply more locations. The family owned-and-operated Pitchoun! brings all of the classic French techniques to every dish to go along with the freshest and finest ingredients, making each bit truly memorable.
The artisanal bakery is known for its commitment to classic techniques and uses only French butter and authentic techniques when creating its flaky pastries, incredible baguettes, fresh salads and gourmet sandwiches. Frédéric and Fabienne Souliès are both from France and not only have they created food that will conjure up memories of their homeland, but every aspect of the restaurant itself brings a little bit of France to your experience.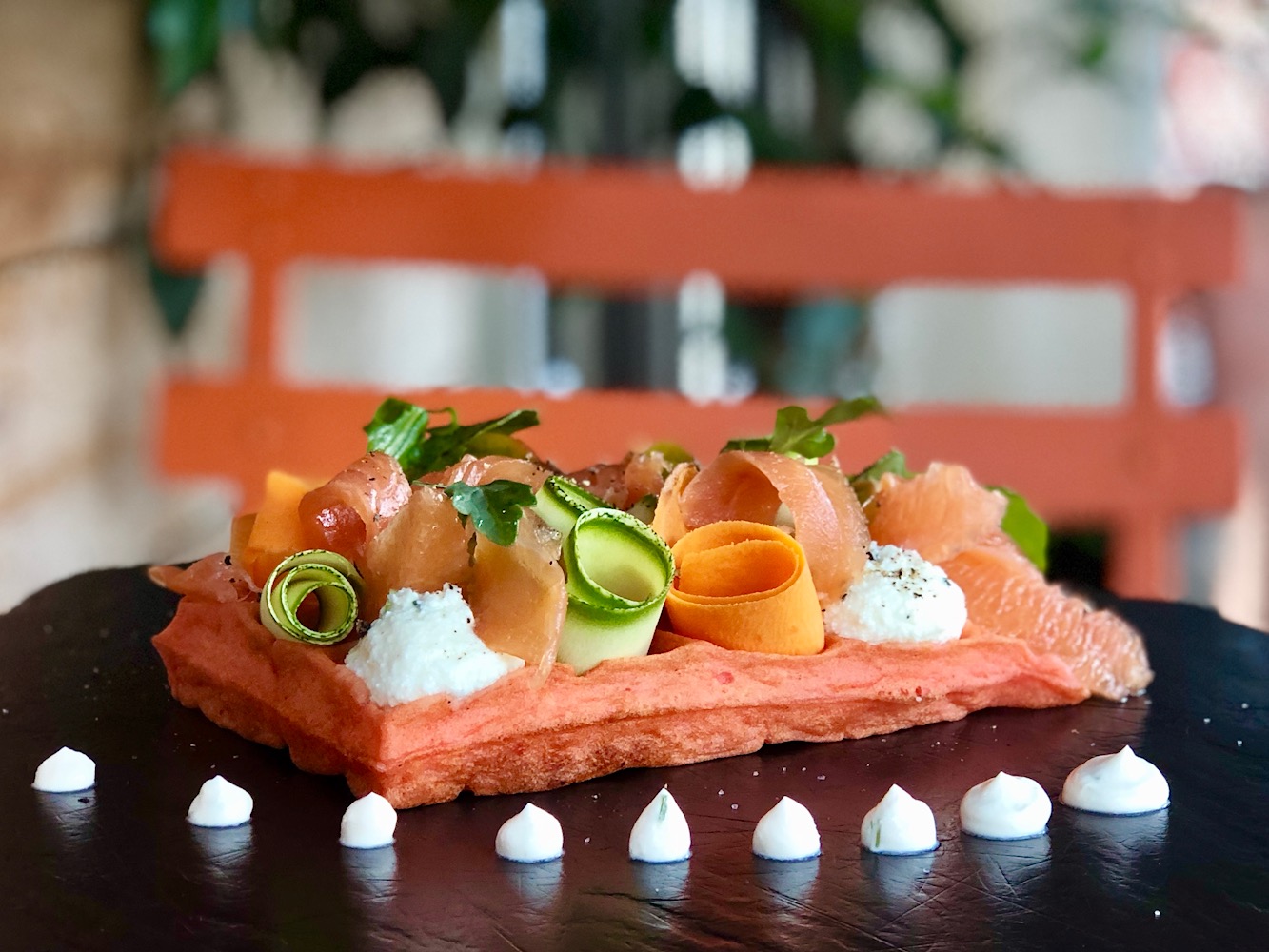 If you are familiar with the Pitchoun! located downtown, you will be happy to know that the Beverly Center location will offer many of the same delectable morning pastries and afternoon bites that they have come to love at the original location. If you have not tried Pitchoun! before, you are in for a real treat. You can't but help be mesmerized by the aroma of fresh baked breads and pastries and then the sight of what look to be work of arts, the beautifully designed pastries. You will come across some classic buttery favorites such as the almond croissant, a cinnamon bun, apple or lemon turnover, the chocolate tart or what might be the most picture-perfect eclair you have ever seen.
If you want to experience the truly decadent French pastry, the millefeuille is the must order item on the Pitchoun! menu. The millefeuille is simply layers of flaky, buttery pastry that has silky smooth custard in between each layer. This is one giant pastry as well so let a friend enjoy the experience with you as it is more than big enough to share. You also must try the creme brûlée or any of the amazing tarts, the lineup of pastries never seems to end.
You can just imagine with baked goods this good, breakfast is going to simply be over-the-top. The eggs benedict is the perfect example of this as the eggs benedict are cooked perfectly and are finished with a wonderful hollandaise sauce, but it is the home-made brioche that sets this apart. The brioche is tall, light and fluffy and absorbs all of the sauce and egg and is without question the best thing that you will ever have eggs benedict served on. Pitchoun! uses all of their fresh, organic and seasonal ingredients in every dish, but you clearly can't go wrong if you order a waffle, French toast or crepe out of this kitchen. All of these are created with the same French love as each pastry.
If you are looking for a place to begin your day with not only the best pastries in Los Angeles, but a unique and French experience, Pitchoun! is for you. Whether it is a weekend brunch or you want to impress family and friends by coming home with some amazing pastries, Pitchoun! will always impress. The ingredients and the French perfection that goes into every pastry and every dish truly sets Pitchoun! apart from the rest.
For more information, visit: Pitchoun!