The Beverly Hilton came alive tonight in a fundraising celebration of the Habitat For Humanity Los Angeles' Builder Ball Awards Gala.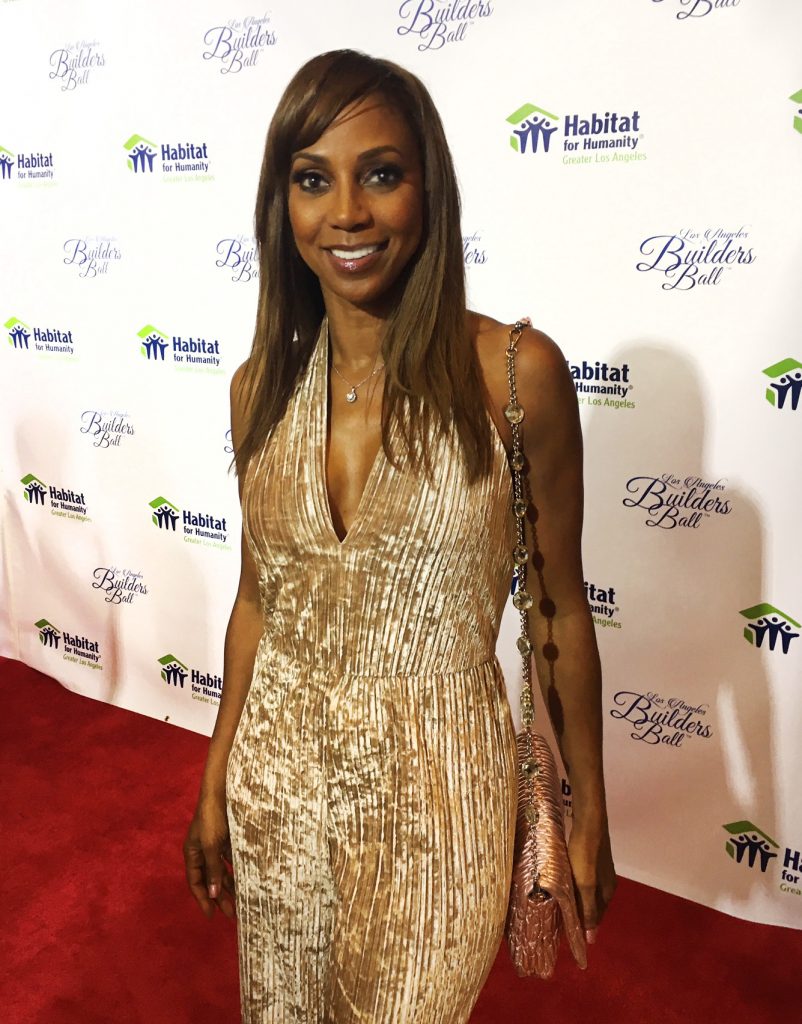 This annual event celebrates Habitat LA's counterparts in the building and real estate industry, as well as partners and donors, who are helping transform the landscape of Los Angeles. It is also an evening to raise awareness and funds to help reach the goal of empowering families and building strength and stability in our communities through homeownership. This nonprofit housing organization seeks to help people in need of decent, affordable housing in addition to providing help for those in immediate need after a natural disaster.
Sugar Ray Leonard presented Holly Robinson Peete with the Dream Builder Award, honoring her for her service in being a true dream builder. In accepting the award Holly quoted from her mentor and hero Muhammad Ali, she said "Service is the rent we pay for living." Holly spoke about connecting with a family and learning their backstory while building their house, explaining that it was one of the greatest moments in her life.
It all starts with a team and a camaraderie in building or rebuilding homes after a flood or fire. Habitat For Humanity shows up with professionals and volunteers, all coordinating logistics from start to finish along with follow-up.
On December 5th, 2017 the Creek Fire started and ended up burning over 15,000 acres including 123 homes and structures while damaging 81 more. Within one hour 100 acres had burned and within 24 hours 115,000 residents were forced to evacuate. Three days into the fire Habitat For Humanity Los Angeles started actively seeking out who was affected because they knew people were losing their homes. Working with the Red Cross and the County to find the families that needed help they found people talking about how scared they were and how hard it was. Many said they weren't getting any help from FEMA because of so much red tape.
"We didn't start this fire, we woke up to this fire. I didn't grab one thing, not a single thing" explains Cory Laguster. "Initially I reached out to Habitat for Humanity LA and said hey, I'm a fire victim, can you please help me out because FEMA's giving me $400 which I've never actually seen. All the other agencies haven't helped out that much. Then I got a call back asking what do you need? How can we help? I had a lot of people coming to my property and stealing from me. Habitat LA came with over 40 people and put up trees, built a fence and finished within a few hours."
Senior citizen Andrew Alba spoke about his experience saying " It was hell on earth. It was terrible, scary. I never asked for anything in my life but I suppose there comes a time when I guess you have to. They had to remove the insulation because it was full of soot, had to remove the carpeting, clean the walls, clean everything. I just can't tell you how much the help has meant to us."
Many families were uninsured or underinsured, unable to repair or rebuild their homes. Habitat LA committed to helping them and the community, giving them a renewed sense of hope and stability. Every dollar donated goes into changing a family's life and they are waiting for much needed funding.
Taking hundreds out of the path to homelessness and poverty with tireless efforts, every donation helps to build a decent, affordable home. Here are some of their 2018 highlights from the past year of unprecedented challenges:
7663 volunteers donated 109,200 hours of service
1000 people received housing solutions
2 million pounds of material diverted from landfills
Expansion of service to 85% of LA County
102 homes built, repaired or rehabbed
Striving to tackle impoverished housing from increased homelessness to the destruction from natural disasters, the Habitat For Humanity vision rings with hope: "A world in which everyone has a decent place to live"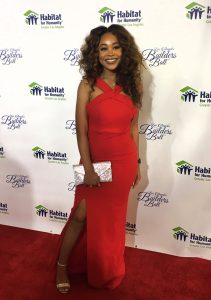 All photos courtesy of Patricia Meisels