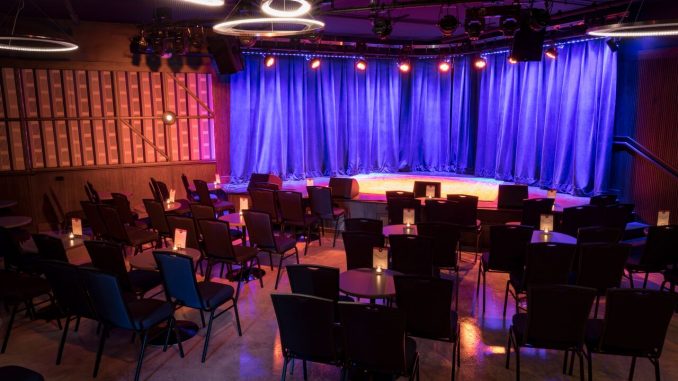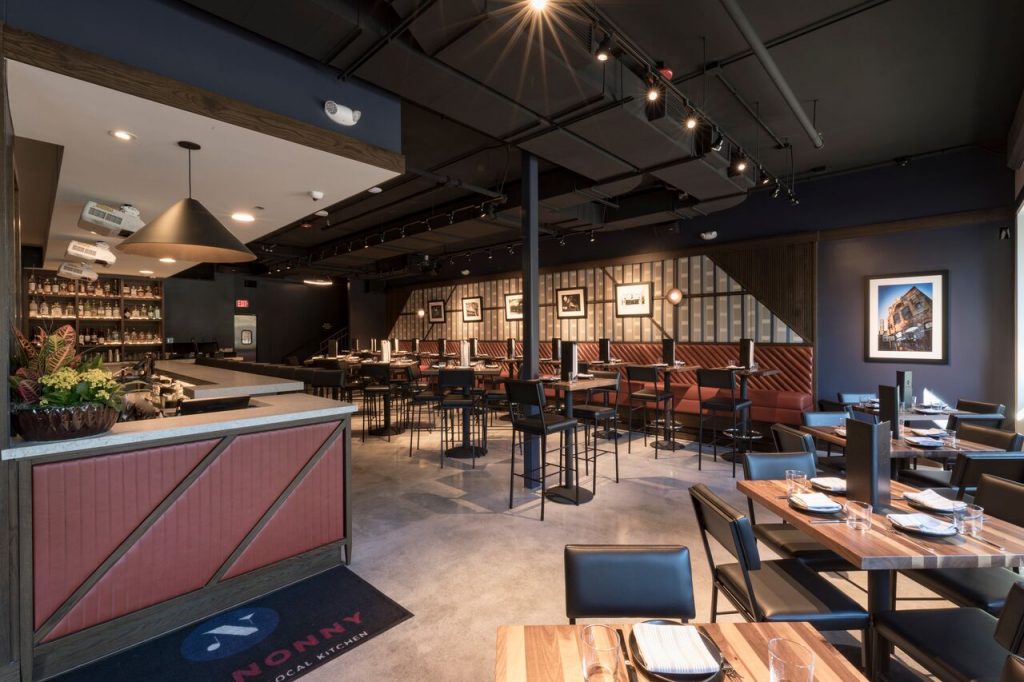 Add Hey Nonny to your list of places to hang out in the Northwest Chicagoland area. Nestled in the bustling heart of downtown Arlington Heights, Hey Nonny has the feel of a more intimate City Winery. Like the City Winery, Hey Nonny features a very tasty menu (advertised as farm to plate) and table service for most guests. They also have an extensive drink menu along with just enough drafts to be compelling (but maybe a few pints short of being hipster worthy). Unlike the City Winery, however, parking is plentiful and the nearby Metra stop makes public transportation a solid choice.
At Hey Nonny's media preview I was lucky enough to sample a few of their culinary delights which impressed enough to recommend with or without live music. Among the many delightful samples offered, I found their smoked trout and sliders especially delightful (the latter pairs especially well with the on tap CBR cider). But the real treat of the night was watching legendary roots rocker Eric Lindell.
Playing music professionally since his teenage years, Lindell rose to national prominence in the late 1990s after relocating to New Orleans. Clearly influenced by his adopted home, Lindell's zydeco influenced rock and roll sensibility fit well in the cozy confines of Hey Nonny with several patrons getting up to dance. The bar separates the dining area from the stage which allowed for conversations to continue in the back of the room.
Hey Nonny is part of a greater trend of providing more live entertainment choices. Winners include both hungry consumers and talented artists like Eric Lindell. Hey Nonny's location also likely ensure it becomes a tempting option for anyone living north of Lawrence.
Bottom Line:  Hey Nonny is highly recommended as a place to check out music. The food and drink menu alone makes Hey Nonny worth a visit. Hey Nonny is located at 10 South Vail Avenue in Arlington Heights, Il. Street parking is a definite option as well as taking the Metra. For more information go to heynonny.com or call (224) 202-0750.