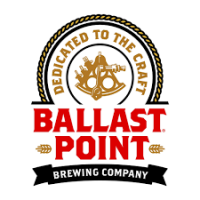 When you create a beer as wonderfully flavorful as Sculpin, why would you not continually try to take it in directions and expand on that well-known taste. Ballast Point contines to do just that by releasing their unique twist on Sculpin with their Spruce Tip Sculpin.
The name isn't trying to fool you, from the aroma to the first time it hits your tongue, the Spruce Tip Sculpin brings a very spruce forward flavor to this edition of Sculpin. Ballast point starts with Oregon spruce tips which bring that piney flavor to the beer which is then combined with more subtle flavors of red berry and wine grapes, which all complement Sculpin's citrusy original profile. This is one beer that will most definitely bring the winter and holiday season to your palate.

The Spruce Tip Sculpin was inspired by the brewery's "Roots to Boots" research and development program, which empowers employees to brew experimental beers. The Spruce Tip Sculpin is another in a long line of beers that shows why Ballast Point is home to some of the most unique and flavorful beers in the world and why you just never know what to expect next from them.
If there was ever a beer to drink around the holidays and enjoy while opening Christmas presents around the Christmas tree, the Ballast Point Spruce Tip Sculpin is that beer. The limited-release Spruce Tip IPA is available nationally on draft and in six-pack bottles October through February.
For more information, visit: Ballast Point