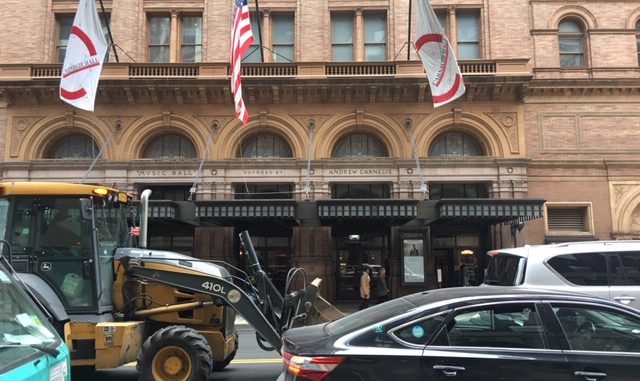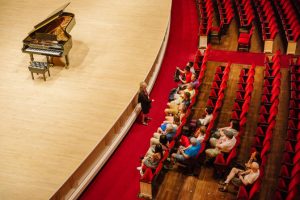 The icon of New York City, the historic Carnegie Hall, it is one of the most prestigious venues in the world for classical, jazz and popular music. Thousands of musicians, opera singers, pop artists and more have performed here over the years to adoring, appreciative audiences since it opened in 1891.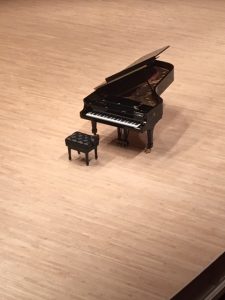 Among the leading performers have been Benny Goodman, Duke Ellington, Glenn Miller, Billie Holiday, the Dave Brubeck Quartet, Judy Garland, Harry Belafonte, Carole King and more, many who made live recordings of their concerts there.
To stand in Carnegie Hall is a thrill, an honor of great magnitude as you gaze upon the more than 3,000 seats among the three auditoriums and imagine the brilliant sounds emanating from the stage. The Main Hall called the Isaac Stern Auditorium seats 2,804 on five levels. It was named after violinist Isaac Stern in 1997 to recognize his efforts to save the hall from demolition in the 1960s.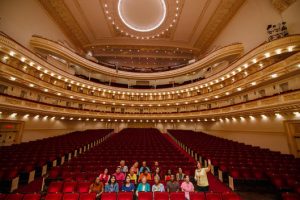 This Main Hall featured performances of the New York Philharmonic from 1892 until 1962. Known as the most prestigious concert stage in the U.S., almost all of the leading classical music and, more recently, popular music performers since 1891 have performed there.
A little bit of history
On November 14, 1943, the 25-year old Leonard Bernstein had his major conducting debut when he had to step in for a suddenly-ill Bruno Walter. The concert was broadcast by CBS, making Bernstein an instant sensation.
Sign of Registered National Historic Landmark. Photo by Mira Temkin.
Take a tour
Guided tours are available from September through late June at various times each day. Knowledgeable tour guides will share more than 125 years of Carnegie Hall history as they walk guests through the landmark building. During the 60–75 minute tour, visitors will see the famous Stern Auditorium / Perelman Stage from various points of view, walk through Composers Alley, hear the stories behind many of the famous signed photographs of performers hanging on the walls, and visit the Rose Museum, where more than 400 Carnegie Hall artifacts are on display.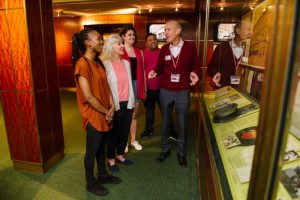 Tour of Carnegie Hall showing collectibles. Photo courtesy of Carnegie Hall.
When you're in New York City, touring Carnegie Hall is a must-do. Carnegie Hall is located at 57th Street and Seventh Avenue. For a complete schedule of performances and tour information, go to carnegiehall.org or call 212-247-7800. The cost of the tours is: $17 for adults, $12 for seniors over 62, children 12 and under.