The Legendary Murray/El'Zabar Duo!
These two modern music masters have been at the forefront of creative exploration and compositional diversity over the past four decades. Murray and El'Zabar are recognized by their peers to be consummate virtuosos who produce ingenious interpretations that take their place within the history and future of Great Black Music! 
Sir Kahil El'Zabar, conductor, composer, percussionist, is revered globally as a cultural visionary and an innovative music conceptualist. He has recorded more than 60 acclaimed projects, most recently releasing Be Known: Ancient Future Music with his Ethnic Heritage Ensemble through Spiritmuse Records.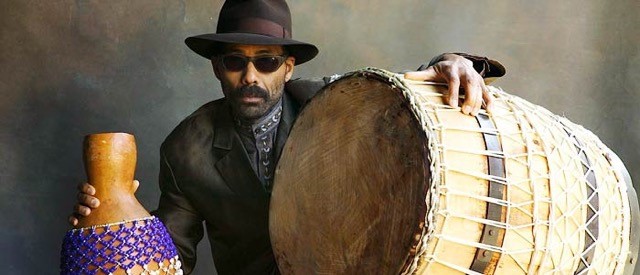 El'Zabar, an educator and collaborationist/impresario, who holds a PHD in Interdisciplinary Arts from Lake Forest College, has worked with such luminaries as Dizzy Gillespie, Pharoah Sanders, Nina Simone, Stevie Wonder, Cannon Ball Adderly, Archie Shepp, Paul Simon, Lester Bowie, Nona Hendryx, Kurt Elling, Billy Bang, Eddie Harris, Neneh Cherry, Henry Threadgill, Roy Ayers, and David Murray.  In May 2014, El'Zabar was Knighted by the Council General of France for services to the French Government in a 14 year Artist-In-Residency. 
David Murray is one of the most recorded musicians in the history of jazz, with well over 200 celebrated projects. One of the founding members of the World Saxophone Quartet, the renowned saxophonist has worked with greats like Elvin Jones, Jack DeJohnette, McCoy Tyner, Lester Bowie, Hamiet Bluiett, Jerry Garcia, Max Roach, Amiri Baraka, Randy Weston and Fred Hopkins and is currently working with Macy Gray as part of his David Murray Big Band.  In 2012, David Murray received an Honorary Doctorate Of Music Degree from Pomona College. He has won numerous awards over his vastly successful career including a Guggenheim Fellowship and a Grammy Award for the Best Jazz Instrumental Group Performance, for his Tribute to John Coltrane.
Selected Tracks featuring Kahil El'zabar and David Murray:
The Ebullient Duke– https://youtu.be/Du6KklGKjHA
Meditation for the Celestial Warriors– https://youtu.be/-YDTED9ZEFI
One World Family – https://youtu.be/-YDTED9ZJune EFI
This reviewer was able to interview El'Zabar at length and to speak with David Murray about the upcoming tour and their longstanding partnership. Mused El'Zabar, "The title for our June 2019, Black Music Month Tour is In The Spirit. David Murray and I both feel strongly about the importance of metaphysical phenomena, and how it can be expressed and experienced through the performance of creative music. 
Both Mr. Murray and I have dedicated decades of study and research to the development of our sound and musical vocabulary. When we come together and play this music, our intention is to inspire one another to go beyond any provincial formulas into an enlightened space of creative music-making. We call this way of being in the music In The Spirit!"
When asked about the specific music for the upcoming tour, he said, "We will both keep working on our set list over the next couple of weeks; we regularly get on the phone and talk about our compositions and the desired approach. We also talk about the aspirations of the sound we would like to achieve as an ensemble, and how we feel about which instrument to use on certain compositions; we are both multi-instrumentalists."
Regarding their unique sound, he stated, "David and I take great pride in our ability to share with an audience an extremely diverse and engaging repertoire. We have such a big sound despite being only two musicians onstage!"
Reflecting on their much-lauded ability to deviate from traditional patterns, El'Zabar acknowledged, "We never play a song or composition exactly the same way. Improvisation is at the core of our mission; we use our own compositions as well as other composers' works to discover new approaches and openings in the music. There is a distinct balance that we strive for in the adherence of structure within the rhythmic, harmonic, chordal, melodic, and modal sensibilities of each piece, and also in the way we deconstruct our approach to each composition to find epiphany through the journey of improvisation."
The lauded humanitarian waxed enthusiastic about his colleague, saying, "I believe and trust in the desire and hunger that David Murray and I both have for playing music. We inspire one another tremendously. Mr. Murray is truly one the greatest tenor saxophonists ever! I am confident and thankful of my abilities upon my instruments, and the connection between us brings out the best in both of us. 
We have been performing as a duo for more than 40 years!  I feel strongly that the passion and courage it takes to create and perform this music is a fraternal bond that David Murray and I share. It feels so good when David Murray and Kahil El'Zabar are In The Spirit!"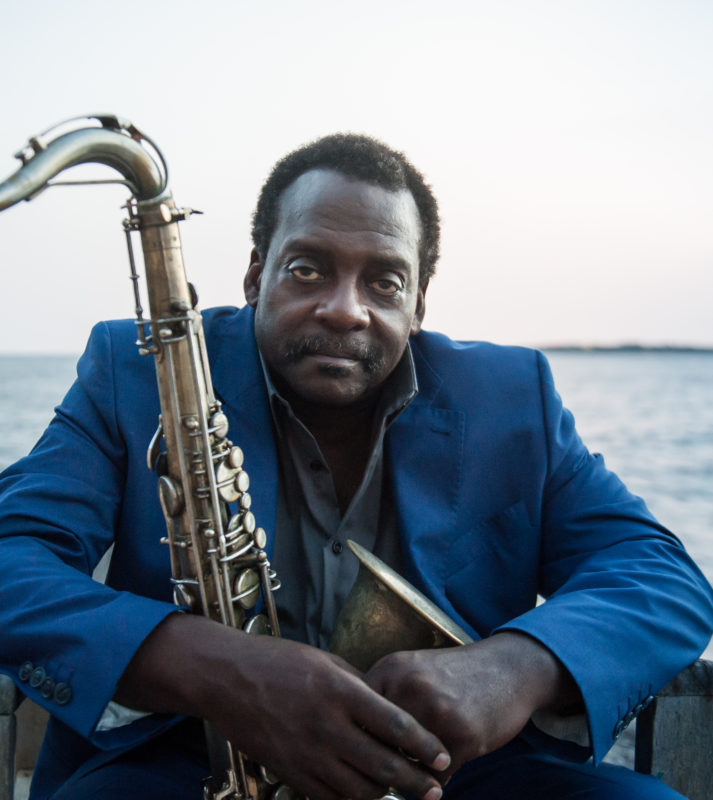 It's been written that David Murray, saxophonist, and percussionist Kahil El'Zabar "provide a crucial thread between jazz musicians who exploded the genre through bop and avant garde experiments and the current generation". Indeed, Murray has been quoted as saying "I feel like the missing link sometimes… I knew a lot of the older cats that none of these younger cats today would ever have been able to meet."  Murray describes the musical bond with El'Zabar as "a stream of consciousness. We create spirituality-based original sounds and within each tune one can find many songs". 
About the extraordinary shaping of melodies they perform, Murray said, "Improvisation is taking care of other people's ears and their feelings. The audience, those in front of us as we perform, want to be satisfied sonically and have a need to be soothed. Our music will do that; it's a channel into the brain and the heart".
In The Spirit! 2019 Tour Dates:
June 2: Chicago, Illinois, The Promontory.
June 4: Cleveland, Ohio Night Town.
June 5: Grand Rapids, Michigan Tip Top Deluxe Bar.
June 8: Cincinnati, Ohio, The Jazz Loft.
June 9:  Erie, Pennsylvania, Artlore Gallery.
June 11: Pittsburgh, Pennsylvania, Gardenalia
June 12: Northhampton, Massachusetts, Golden Triangle.
June 13: Boston, Massachusetts, Outpost.
June 14: Philadelphia, Pennsylvania, Ars Nova.
June 15: Atlanta, Georgia, Gallery 992
June 16: Washington, DC, Rhzome.
June18: Baltimore, Maryland, Andie Musik.
June 19: Burlington, Vermont, Radio Bean.
June 20: Montreal, Quebec, Canada, Sal la Rosa.
June 21: Toronto, Ontario, Canada, Remix Lounge.
June 22: Detroit, Michiagan, Nnamdi Art Center
June 23: Los Angeles, California, David Kordansky Gallery
June 24: Los Angeles, California, Private Home
June 25: San Luis Obispo, California, 4 Cats Café and Gallery
June 27: San Diego, California, WorldBeat Cultural Center
June 28: Santa Monica, California, Moss Theater
June 29: Oakland, California, East Side Arts
June 30: Berkeley, California, Back Room Music
July 1: San Francisco, California: Bird and Beckett
For information and tickets, contact individual locations by website or telephone