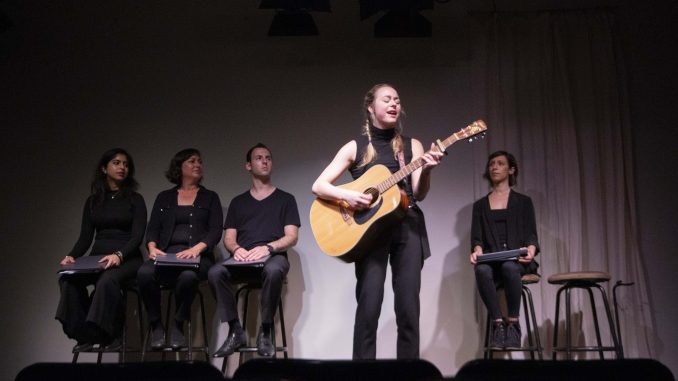 What is the meaning of home? Is it a place or a sense of belonging? Is it a building or a feeling of community that can comfort and connect people anywhere? NEXT, Jewish Women's Theatre's professional development program for emerging Jewish theatre professionals, explores this question in The Way Home, an original new show that travels throughout Los Angeles until June 18.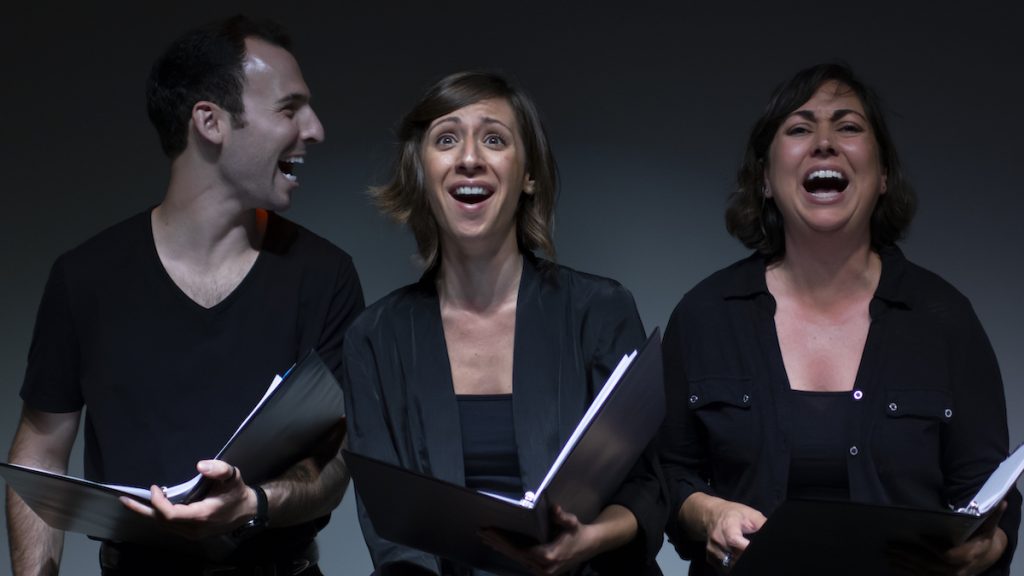 What is NEXT? It's the name of a group of emerging artists who will create theatre in a thrift shop in Studio City, a fabric store in Venice, a downtown art gallery and five other LA venues until June 18. Eight productions of The Way Home, NEXT's original salon-style show, will travel throughout the city to showcase a new generation of emerging artists who create theatre that speaks to all generations.
"This year's show is all about finding our sense of belonging in the world," explains Andrew Fromer, NEXT's Executive Producer and JWT's Assistant Artistic Director. "We wanted to examine the meaning of home. Is home a place? Is it a feeling? Our show explores the intriguing idea of 'home' and the importance of community."
NEXT fellows also believe the professional development they receive is making a creative difference in their work. "JWT's leadership is willing to find the balance between holding our hands and letting us go," said Fromer.
"This growth and escalation of freedom and responsibility is exactly what we wanted to happen," said JWT's Artistic Director Ronda Spinak. Dr. Jonas Salk said, 'Good parents give their children roots and wings. Roots to know where home is, wings to fly away and exercise what has been taught them.' This was what we hoped NEXT would accomplish. And we are overjoyed that it is happening."
The Way Home features twelve thought provoking, interesting stories, at least one of which will resonate for many audience members who've had similar experiences.
In this Salon production all the stories are mostly based on truth, which imbues them a feeling of authenticity and extra power! They were assembled from the best of over 80 story submissions from aspiring and professional writers who were asked to theatrically explore what 'home" means to them. All stories are touching, and deal with a whole range of emotions, from sadness to elation and triumph, and are interspersed with a healthy dose of humor. Audiences have moments of introspective identification, self-recognition, and private chuckles. It's a true reflection of the human condition!
This glimpse into others' lives validates our own, and reveals that our neighbors are more like ourselves than we ever imagined! Family squabbles and love can hang side by side.
In one story, some siblings return to their childhood home purely to help their mother move out, but all experience surprisingly strong nostalgia and pain of loss, even though they have married and raised their own children elsewhere.
In other stories, a man (Sam Mandel) deals—humorously— with always having to share one bathroom wherever he lives, no matter how many people in the dwelling, and in the other extreme, a daughter (Jasmine Curry) deals with her mother's (Kyla Schoer) terminal illness, in a story that is a true testament to the power of love.
All round excellent casting and powerful acting, with some entertaining guitar and voice performances by Sionne Elise. Aneesha Madhok displayed delightful versatility in both serious and humorous scenes, and performed some terrific dance moves!
Many audience members are regulars and there is always a feeling of being at "Home" at JWT performances. All production team members make themselves available to mingle and chat, both before and after performances that are all followed with an informative Q & A.
Nearly 2,000 L.A. residents have been able to see NEXT productions thus far. "Arts make us better people," Andrew Fromer states. "It allows us to have conversations that need to be had. It allows us to amplify voices that need to be heard. Funding for the arts provides opportunities to hear younger voices that can go off into the future and do the same for the next generation — L'dor, V'dor."
STARRING in The Way Home: Sionne Elise, Aneesha Madhok, Sam Mandel, Jasmine Curry, and Kyla Schoer.
WRITERS: Marissa Tiamfook Gee, Nina Raynor, Tabby Rafael, Joshua Reuben Silverstein, Susan Baskin, Alexander Nemser, Marc Shkurovich, Aneesha Madhok, Daphna Shull, Jennifer liff, Cole Kadzin, Deenah Vollmer.
MUSIC AND LYRICS: Daphna Shull.
PHOTOS BY: Amy Cregan and Arnon Z Shorr
JWT's The Braid, voted one of the "Best Live Theatres on the Westside" two years in a row by The Argonaut, stages original dramatic performances, contemporary art exhibits, classes, and other events showcasing the diverse community of writers, artists and creators who celebrate Jewish life, one story at a time.
Tickets for The Way Home are $18 and may be purchased here
The website also lists the full schedule and performance dates for venues throughout the Los Angeles area. The Santa Monica performance on Saturday, June 15 will take place at The Braid, JWT's art and performance space, and will include opportunities to view a NEXT Council-curated exhibit featuring art on the same theme of The Way Home, by emerging artists.