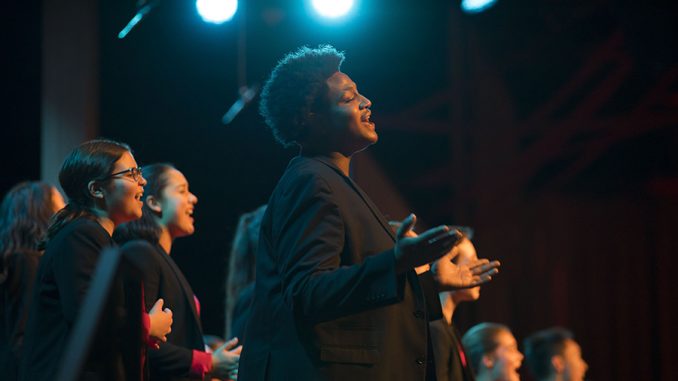 Chicago Children's Choir, the nation's preeminent youth choral organization led by President and Artistic Director Josephine Lee, and its premier mixed-voice ensemble Voice of Chicago kick off their concert season on Thursday, November 7 at 7:30 p.m. at Studebaker Theater (410 S Michigan Ave., Chicago). General admission tickets are $15 and are available for purchase through the Studebaker Theater box office.
The Chicago Children's Choir currently serves over 5,000 students annually through its vast network of in-school and after-school choir programs. Its upper-level choir, Voice of Chicago, is made up of the top 100 high school singers enrolled in Chicago Children's Choir from all Chicago zip codes. Voice of Chicago maintains an extensive performance schedule that includes tours to over 25 nations on five continents, including Italy, Cuba, South Africa, India, Argentina, Uruguay and South Korea, and collaborations with Chicago's finest cultural institutions. Members of Voice of Chicago have performed with Lyric Opera of Chicago and Chicago Symphony Orchestra, among others. Voice of Chicago has also performed for former President and Secretary of State Clinton, former South African President Nelson Mandela, and His Holiness the XIVth Dalai Lama Tenzin Gyatso. Additionally, they have performed with celebrities such as Luciano Pavarotti, Samuel Ramey, Andrea Bocelli, and Bobby McFerrin. Voice of Chicago has toured.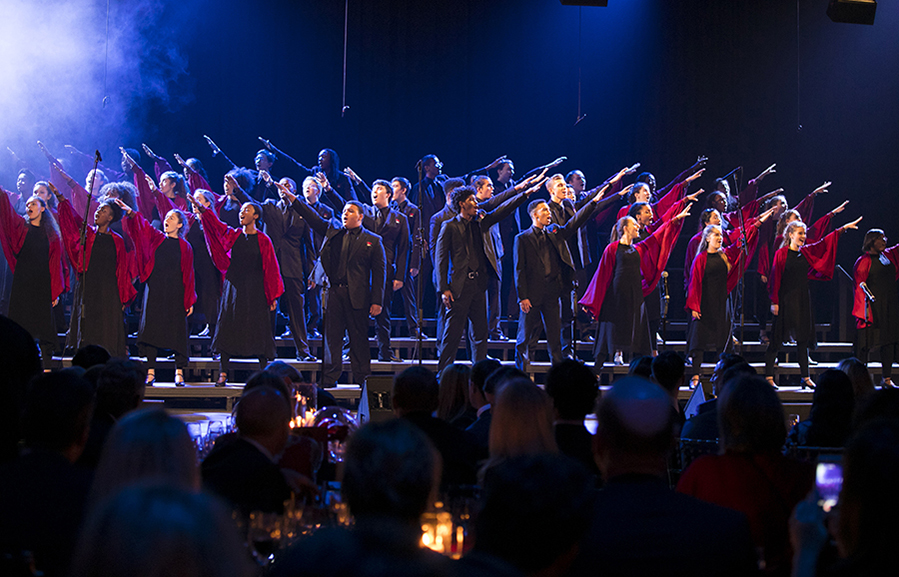 Chicago Children's Choir is a non-profit organization that inspires and unites youth from diverse backgrounds to become global citizens through music. Founded in Hyde Park in direct response to the Civil Rights Movement in 1956, CCC has grown from one choir into a vast network of in-school and after-school programs driven by one mission: to inspire and change lives through music. CCC has impacted the lives of more than 50,000 diverse youth throughout its 62-year history. Since its founding, CCC has focused on building programs that reflect the racial and economic diversity of Chicago. Eighty percent of youth served are from low-moderate income homes, with over 4,000 students annually participating completely free of charge. All singers in CCC programs receive some level of subsidy. High school seniors enrolled in CCC have a 100% graduation and college acceptance rate, becoming global ambassadors who carry on CCC's core values in a wide array of professional fields.
We accept new members in the Neighborhood Choir Program during New Singer Days several times throughout the year at each rehearsal location.
No prior experience is necessary to join the Neighborhood Choir Program. The audition process is quick and simple, open to students in grades 3 and up. Singers do not need to prepare anything for the audition. We are looking for students who can match pitch and have an enthusiasm for singing.
Additionally, we seek students who aspire to excellence and are willing and able to commit to twice-weekly rehearsals for the season.
To request audition information, click here.
Chicago Children's Choir provides choral programming to schools throughout Chicago. If you are interested in bringing a Chicago Children's Choir program to your school, please complete the In-School Application.
For additional questions about the In-School Program, please contact Pam Shortall.